AquaMAX gas hot water system
Experience unmatched performance and enduring quality with AquaMAX gas storage tanks
Elevate your hot water system with 5-star reliability and efficiency from Gas Hot Water System Adelaide.
Leave your number for a call back

AquaMAX Gas Storage Tanks
The ultimate solution for efficient and dependable hot water systems
When it comes to meeting your hot water needs, AquaMAX gas storage tanks stand out as the pinnacle of efficiency, cost-effectiveness, and reliability. Operating at an impressive thermal efficiency of over 84%, these tanks not only provide exceptional performance but also contribute to reducing greenhouse emissions. By consuming less gas, AquaMAX tanks offer considerable savings on your energy bills.
AquaMAX gas water systems guarantee
Built with the latest technology and incorporating top-quality components, AquaMAX Gas Water Systems guarantee long-lasting durability. They are backed by a 5 and 10-year cylinder warranties, providing you with peace of mind.
Reliable gas storage tanks
With AquaMAX, you can say goodbye to the worries of running out of hot water or dealing with unreliable systems. Experience the superior performance and exceptional value of AquaMAX gas storage tanks for your home or business. Choose AquaMAX and enjoy efficient and dependable hot water solutions that exceed your expectations.
Gas Hot Water System Adelaide – Your Trusted AquaMAX Specialist
At Gas Hot Water System Adelaide, we are proud to be your trusted experts for all your AquaMAX gas hot water storage tank needs.
Whether you're seeking installation, servicing, repairs, or maintenance, our dedicated team is here to provide you with top-notch services and solutions.
Expertise in AquaMAX Gas Storage Tanks
With years of experience in the industry, we have established ourselves as a leading provider of AquaMAX gas storage tanks in Adelaide and the surrounding areas. Our team of skilled technicians possesses extensive knowledge and expertise in handling all aspects of AquaMAX water heaters, ensuring that your system operates efficiently and reliably.
Comprehensive AquaMAX Services
From sales to installation, servicing, repairs, and maintenance, we offer a comprehensive range of services to cater to your AquaMAX needs. Whether you're looking to purchase a new AquaMAX gas storage tank, require professional installation, need regular servicing to maintain optimal performance, or seek reliable repairs, we have you covered.
AquaMAX Gas Hot Water Heaters features
AquaMAX Gas Hot Water Heaters features
5 Star Energy Rating
Five & Ten Year Cylinder Warranty
Up to 390 Litres First Hour Capacity
Twin Temperature Delivery (Kit Required)
Use Multiple Taps Concurrently
No Fluctuating Temperatures
AquaMAX hot water system
Introducing star performers from AquaMAX
AquaMAX gas water heaters offer more than just 5-star energy efficiency. From the super-efficient Aquamax G270 VE with the latest MAXI-enamel cylinder, to the ground-breaking stainless steel G270 SS, G340 SS and G390 SS.
With AquaMAX units operating at mains pressure, you can confidently meet the highest hot water demands. Whether you're using the second, third, or even fourth tap simultaneously, the flow remains constant, ensuring uninterrupted hot water supply throughout your home.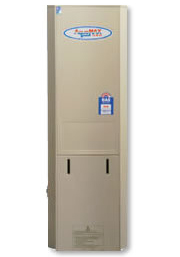 AquaMAX G390 SS Gas Hot Water System
3 to 6 People
5 Star Energy Rating
10 Year Cylinder Warranty
Stainless Steel Cylinder
390 Litre First Hour Capacity
Natural Gas or LPG
External Installation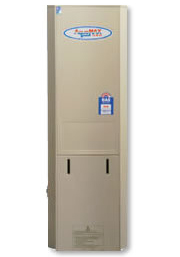 AquaMAX G340 SS Gas Hot Water System
2 to 5 People
5 Star Energy Rating
10 Year Cylinder Warranty
Stainless Steel Cylinder
340 Litre First Hour Capacity
Natural Gas or LPG
External Installation

AquaMAX G270 SS Gas Hot Water System
2 to 4 People
5 Star Energy Rating
10 Year Cylinder Warranty
Stainless Steel Cylinder
270 Litre First Hour Capacity
Natural Gas or LPG
External Installation

AquaMAX G270 VE Gas Hot Water System

2 to 4 People
5 Star Energy Rating
5 Year Cylinder Warranty
MAXI-namel Cylinder
270 Litre First Hour Capacity
Natural Gas or LPG
External Installation